Lamb Of God
Lamb Of God
2020 Epic Records
Cruz control.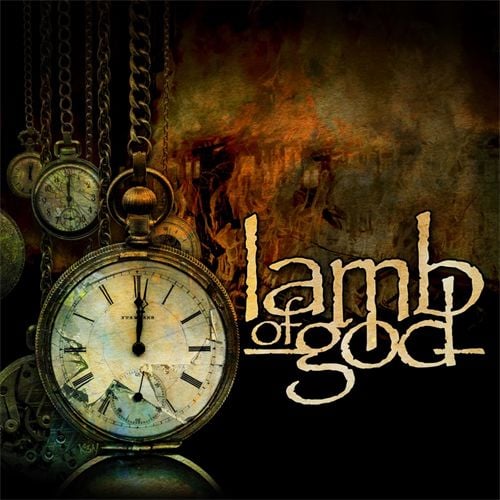 ---
For roughly two decades, Lamb Of God enjoyed a sense of stability often unheard of in the metal scene. Yes, they weathered their own maelstrom of inner turmoil, substance abuse and more, but through it all their 'classic' lineup remained wholly intact—not bad for a band whose members had a fistfight on a DVD. No doubt by now you're aware that this self-titled affair is the album that finds that foundation altered.
With long-time percussionist Chris Adler and the group having officially parted ways under hushed circumstances as of last July, Art Cruz of Winds Of Plague/Prong was permanently instated as his replacement. Thanks to his crisp playing style and his reliance on select cymbals (some may argue to a detriment), Adler's identity was woven deep into the fabric of Lamb Of God.
No surprise then that all eyes are on Cruz, who surprisingly doesn't try to emulate his predecessor. Instead he delivers a performance that sounds a bit less clinical, fitting right in with the band's weighty groove metal-oriented approach.
Removing Lamb Of God's music from the rigidity of Adler's capable frameworks presents an interesting opportunity, though it's not one Cruz, nor the band, seem intent on capitalizing upon. Instead Cruz's addition gives the rhythm section a bit more room to breathe.
Outside of that, the meaty thrash and groove riffs, staccato punchiness serve as the launching pad to frontman Randy Blythe's impassioned rallying cries and condemnations. While political in a sense, Blythe doesn't settle for easy targets. He chooses to go after the bigger picture and overall causes behind the situation we find ourselves in today. And if you're wondering, his clean vocals are no longer limited to self-contained tracks.
Frontloading the album with vitriol, Blythe tears apart social media manipulation and option paralysis ("Memento Mori") and the divisive state of modern day politics ("Checkmate"). It's a pace that is maintained for much of the journey, allowing the hauntingly unwound moments found on closing minutes of the opioid industry chastising "On The Hook" to serve as stark contrast.
While Hatebreed, etc. frontman Jamey Jasta's guest appearance on "Poison Dream" gets a bit lost in the shuffle, Testament frontman Chuck Billy's inclusion on "Routes" feels earnest. Written in response to Blythe's time spent at the Dakota Access Pipeline protests, the inherently thrashier track also finds the Lamb Of God experimenting with tribal percussion that elevates the subject matter.
"Lamb Of God" offers a compelling statement of who the band are in 2020. Fierce, talented and locked in tight, there's not much in the way of surprise served up. Relentlessly dense, the album sticks to the admittedly wide lane these Richmond natives have spent decades carving out for themselves.
There's no true standout anthem to be found, nor is there anything that sounds destined to be a setlist staple. But that also speaks to the strength of band's strong catalog more so than this album being a potential disappointment. It's the Lamb Of God people know and love. It lacks the impactful evolutionary steps and risks of their past few records, but it by no means skimps on the ferocity.
- Advertisement -