Turnstile
Glow On
2021 Roadrunner Records
A glowing review.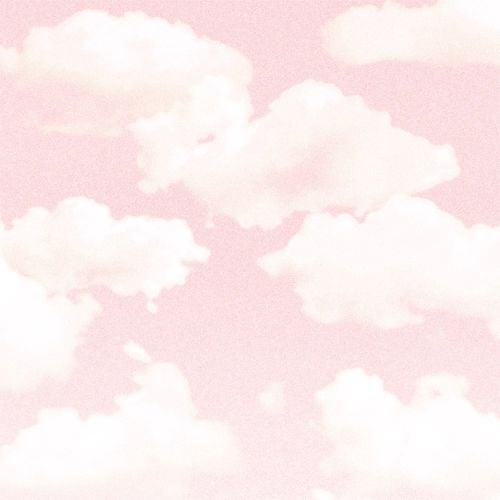 ---
Turnstile's initial blend of punky melodic hardcore meets 311-reminiscent melodies has sure come a long way over the years. Back in 2018 the band's impressive "Time And Space" saw them gloriously kick down the door to step out of the confines of the house show hardcore scene, eagerly adventuring into the unknown.
After that their 2020 collaboration with Mall Grab, "Share A View", found them involved in further pushing the limits of their sound. With this latest album however, the quintet reach past international borders to grab influences from far and wide, crafting an addictive menagerie of inventive melody tempered by metallic hardcore standbys.
While songs like "Holiday", "Humanoid – Shake It Up" and "Endless" don't stray too far from some of the more meat and potatoes material found on "Time & Space", the dreamy electronic atmosphere and vintage new wave guitar shrill found on "Underwater Boi" feels like it's from a different galaxy by comparison.
The additional velvety bass lines, 80s-reminiscent (programmed?) drum rolls and guest female vocals showcase a band at the height of their creative fearlessness. It's also a surprisingly chill vibe for what on the surface could be mistaken for being a hardcore record.
The song "New Heart Design" treads a somewhat similar path of retro bliss, aided by some unconventional percussion. Admittedly its balance with heavier elements is far more pronounced though, sounding at times like a fever dream with a Walkman playing in one ear and an iPod in the other.
Furthering that deep dive through the decades is the skronky instrumental noodling found on the end of "Dance Off", which sounds like it was cherrypicked out of a vintage Elvis Costello jam session.
As with "Time & Space", quality over quantity is preferred and the band strictly adhere to the brevity of their punk/hardcore roots. In turn, each genre shift, chorus and whatever else the band can stuff in here (a lot as it turns out) maintains a healthy shelf life.
At its core, "Glow On" is a whirlwind of earnest hooks, 'woah oh' sing-along's, menacing riffs and a smorgasbord of intoxicating genre grazing. A psychedelic shot of adrenaline to the heart as charming as it is ambitious and as contagious as it is lively.
The band's mining of nostalgia is as organic as one could ever hope for and their expansive sonic palette seemingly has every shade you could think of (look no further than the apparent homage to Sly & The Family Stone's "Thank You (Falettinme Be Mice Elf Agin)" found on "T.L.C. (Turnstile Love Connection)" for the breadth of their inspiration.) There's even two collaborations with the adventurous Blood Orange included to further push the bar.
But what really keeps you coming back to this record isn't how daring and sonically diverse it is. No, the real draw here is the ever-apparent sense of yearning and hunger to keep striving forth. There's no posturing. No softening the edges for commercial success. No scene politics. No calling for someone's head.
Instead there's just an innate sense to musically explore and expand. To better one self, not only through knowledge, but through culture as well. It's hard to remember to appreciate what you've had while you had and the band seem intent on reminding you of that here.
A youthful breath of fresh air like this is an rare commodity, especially when it comes to heavier music. As such, "Glow On" stands a shining beacon of raucous hopefulness, providing endless motivation to stimulate personal growth and sonic expansion in what have admittedly been some very dark times.
Buy it now on Amazon | Apple Music
- Advertisement -