Mr. Bungle
The Raging Wrath Of The Easter Bunny Demo
2020 Ipecac Records
All the rage.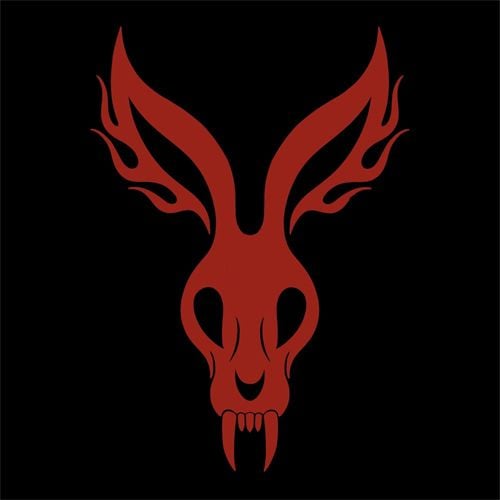 ---
Of the many things Mr. Bungle were during their roughly fifteen-year run as an active band, conventional was not one of them. Now, decades removed from what many thought would be their final studio album in 1999's "California", the core trio of misfits have resurfaced.
Ever at the ready to subvert expectations, their resurrection comes not with a set of 'new' songs, but rather a re-recording/reworking of their first 1986 demo, the little heard "The Raging Wrath Of The Easter Bunny".
That effort was very much representative of the time period, serving up a volley of youthful balls out thrash metal that until now would have likely served as a footnote in their career. And yet here we are, as vocalist, etc. Mike Patton, guitarist, etc. Trey Spruance and bassist, etc. Trevor Dunn have decided to exhume their humble beginnings and reanimate them with an added thirty four years of experience.
Honestly, you've got to appreciate the irony that a group of men now in their fifties would decide to revisit the breakneck thrash they created towards the end of their adolescence over three decades prior. That they managed to enlist two of the musicians who helped originally inspire the songs only makes the experience all the more authentic.
To that end Anthrax, ex-Stormtroopers Of Death, etc. guitarist Scott Ian and Suicidal Tendencies, ex-Slayer, etc. drummer Dave Lombardo joined the band for the studio sessions. That duo of course previously served as backing musicians on Mr. Bungle's live reunion in celebration of the original demo earlier this year.
Now tenured veterans, the revitalized approach Mr. Bungle apply to these decades-old tracks delivers on the promise of the prodigious talent previously hinted at. While the songwriting could be classified as an unrelenting cacophony of physical endurance and unyielding momentum, the virtuosic ability and creative ambition sounds surprisingly masterful.
The sonic crush of shoestring budget cassette tape recordings and exuberance of teen spirit/small town angst has been replaced by a genuine celebration of youth and confidence in their own ability. However, this is by no means a serious take, so much as it is a loving tribute. The sonic clarity of the new production opens up the playing field dramatically, but the original songwriting and its oft whirlwind momentum remains.
Longtime fans can expect some surprises as songs that existed during the original era have newly been properly realized and included to expand the track listing. Among them, the self-assured groove-laden swagger found in "Eracist", which stands out as almost being a touch prescient.
There's also been some substantial alterations made. "Hypocrites" now follows its 'La Cucaracha' excursion with a repurposed version of Stormtroopers Of Death's "Speak English Or Die". Reworked as "Speak Spanish Or Die", its inclusion does away with the ska punk meandering that "Hypocrites" originally partook in.
Sticking to their original vision, there's no discernible attempts made to make these songs more presentable for the modern age. The warts and all weirdness and abundant enthusiasm that appeared on their earlier incarnations still remains (yes, there's still whistles to be found in "Bungle Grind".)
Be it a love letter to their youth, an ironic twist of thumbing their nose at their fans expectations, or simply just an excuse to get back together with friends from younger years, the material found on "The Raging Wrath Of The Easter Bunny" was never going to change the world at large. But given the attention and devotion with which it is performed here, you can tell it changed the lives of those who wrote it.
Buy it now on Amazon | Apple Music
- Advertisement -