Corey Taylor
CMFT
2020 Roadrunner Records
A Taylor made album.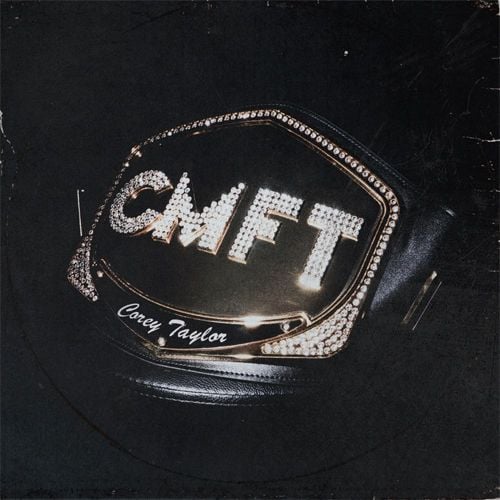 ---
Slipknot/Stone Sour frontman Corey Taylor has found success in many things, including a solo career, if you count the live front. But up until now, he hadn't necessarily ventured out from the shadow of his other groups to release an album he could truly call his own.
Joined by a backing band that includes members of Stone Sour, Walls Of Jericho, Prong and more, "CMFT" is an ambitious step outside of Taylor's already admittedly spacious comfort zone.
Opener "HWY 666" channels bluegrass and Southern rock in a country-fried fashion that seems, ahem, 'tailored' to crossover radio play. "Black Eyes Blue" offers a somewhat airy take on '80s rock balladry. "Samantha's Gone" steers headlong into early 90s hard rock with an unapologetically glam rock chorus and guitar soloing that wouldn't be of place on an Extreme record.
Honestly, that uncertain era of metamorphosis that defined the late '80s and early '90s hard rock and metal scenes seems to populate a good portion of this record. There's an explanation for that though. Taylor has already revealed that he pulled ideas from several decades of songwriting for this particular effort, with at least one even dating back to his teens.
Knowing that, "CMFT" frequently mining the era where glam metal was giving way grittier fare makes a bit more sense. True to form too, "CMFT" largely retains an upbeat, party friendly attitude—also a staple of that era.
It's the grunge-affected guitar effects found on the semi-acoustic balladry of "Silverfish" that show the first real shift toward darker waters. Those hoping for a crawl through Seattle's darkest alleys may be a bit disheartened to find out that it ultimately winds up more Candlebox than Alice In Chains though.
Elsewhere, "The Maria Fire" drowsily dips its toes into bluesy/jazzy rock with a chorus that is structurally not far removed from the Red Hot Chili Peppers' take on Stevie Wonder's "Higher Ground". "Home" on the other hand is a full-fledged piano-driven ballad that finds Taylor pulling his best Elton John impression.
While hard rock, power pop and glam rock populate the majority of the album, there are a few doses of alternative metal to be found. "Culture Head" stands out as a hybrid of flattened Rage Against The Machine riff lunges and Prong's snarling downtuned bass lines. While that sounds good on paper, the dynamic shift found in the chorus may be seen as a betrayal by some.
Perhaps the biggest risk taken here is "CMFT Must Be Stopped"—a painfully dated sounding rap-rock display of bravado featuring guest turns from rappers Tech N9ne and Kid Bookie.
While the intention may have been sincere, the end result sounds like a cookie-cutter theme song created for an edgy late '90s wrestler, complete with Taylor himself rapping. That Taylor himself had a 'CMFT' wrestling belt created for the album cover and the single's video for that track doesn't dispel this notion.
Winding down the parade of influences is the closing track, "European Tour Bus Bathroom Song", which stands out as the album's most consistently heavy offering. Across a blisteringly paced two minutes, the authentically hardcore punk-themed track powers through with no filler.
While some of these songs could work in the Stone Sour repertoire, "CMFT" feels intentionally far removed from the Slipknot canon. Furthermore, though the effort may break some new ground for Taylor as an artist, it fails to leave much of a lasting impression.
The breezy nature and the already well-trodden territory that many of the songs traverse does little to dispel the dreaded 'vanity project' label. Sure Taylor sounds like he's having blast and it's great he has found that outlet to freely express himself.
But the end result is big on mood and light on substance. While you may not have heard it done by Taylor before, you've inevitably heard most of it elsewhere.
Buy it now on Amazon | Apple Music
- Advertisement -