Sleep Token
Sundowning
2019 Spinefarm/Silent Room
Don't sleep on it.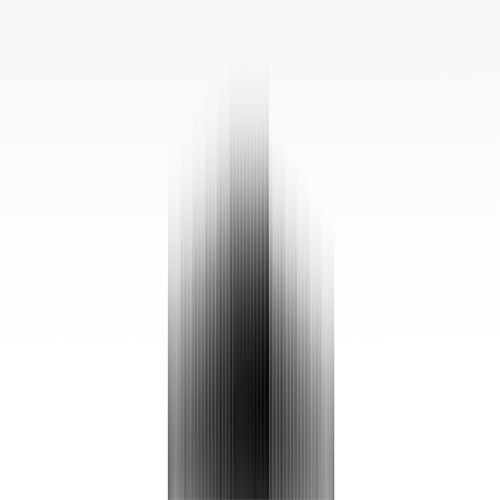 ---
"Sundowning", the full-length debut album from Sleep Token, is a peculiar offering to be presented with in 2019. After all, there's not that many secretive outfits clad in masks and robes willfully commanding their followers to 'worship' left out there–at least without a satanic obsession or a bit of tongue stuck firmly in their cheek. Then again, Sleep Token did release a cover of Outkast's "Hey Ya!" several years back, so you never know.
As far as gimmicks go though, Sleep Token's Death Eater-like motif but does add a certain allure to the darkened grandeur found throughout this record–even if it clashes a bit with the sound they present. While you might expect a blistering volley of treble-only black metal or trance-inducing doom when going by face value, this musical cabal instead trade in large-scale harmonies and premeditated aggression.
Thanks to a near endless supply of shimmering ambiance, the band cut a jagged path through the bleakness that perpetually amasses among their sonic offerings. A soulful vocal approach instills a weary radiance, serving as a guide through the oppressive melancholy. Soaring, near choral harmonies aren't exactly easy to pull off without sounding pretentious, but Sleep Token generally succeed.
However, even at their most ascendant, the group remain gilded by some form of almost mystic enlightenment–one that finds their material connecting on a deeper level than the pop-friendly tendencies of their peers. There's moments that find the band taking a Bring Me The Horizon-reminiscent turn to uplifting electronic augmentation; "Sugar" in particular wouldn't sound entirely out of place on "amo".
But where the latter would spiral more towards Linkin Park or something even catchier, Sleep Token's incandescence remains encircled by pervading gloom. It's an aural battle of attrition between hope and despair that finds both sides routinely jockeying for advantage.
A key component of the band's arsenal is a heavy dosage of Deftones-styled riffing and some cathartic trap door songwriting. Ominous drops into frantic unbridled guitar crunch and the occasional bellowing scream adds a much welcomed dynamic reprieve to their grandiose intentions. Admittedly, it's not only the fans who are found engaging in worship here though; the track "Gods" possesses more than a passing resemblance to the aforementioned Sacramento outfit's "Goon Squad".
While the majority of "Sundowning" seems like an exhaustive struggle against an oppressive gravitational pull, the overall battle that plays out remains dynamically enthralling. Even though it can be protracted at times, this record leaves a lasting impression. The band capture a defining sound that bodes promise for a healthy future, whether that be cult fandom or breakout success.
- Advertisement -