Slipknot
We Are Not Your Kind
2019 Roadrunner Records
Would you kindly.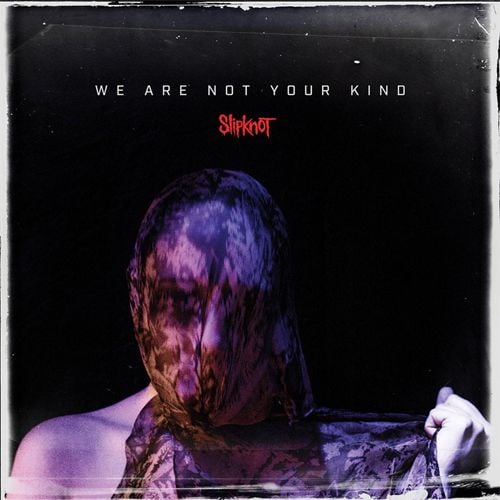 ---
Despite their worldwide acclaim and continued success, it sadly seems that there's no end to the emotional trauma Slipknot are destined to endure. With 2014's ".5: The Gray Chapter", the Iowan outfit mourned the death of their bassist Paul Gray and rebuilt their ranks after parting ways with founding drummer Joey Jordison. This time around the group had a messy split with percussionist Chris Fehn and the disintegration of Corey Taylor's previous romantic relationship to draw from.
Unfortunately, that looming black cloud remains tethered to the band, as they were dealt another tragic blow with the passing of percussionist M. Shawn "Clown" Crahan's daughter while they were wrapping up work on this latest opus. Honestly, in a bittersweet way it's almost a blessing that these nine individuals have an outlet so conductive to channeling their most extreme emotional responses.
As you might expect they pull no punches in expressing themselves on this sixth album, all whilst crafting some of their most adventurous material to date. But before we go any further, there's an elephant in the room that needs addressing. Much was made early on about frontman Corey Taylor drawing comparisons to the heaviness of 2001's "Iowa" when describing the material found on this record. As you may have already guessed from the first few singles released, "We Are Not Your Kind" is a vastly different beast.
While it contains a similar intensity on select tracks, the songwriting and dynamics employed on this record feel more representative of a band finding themselves on a personal journey than one embarking on a bloody warpath. That's doesn't mean they skimp on ferocity here though. The song "Orphan" finds the group leveling everything in their path with an unrelenting double kick laden verse that hammers out an ever widening crater.
"Nero Forte" meanwhile utilizes the Slipknot staple of rapid-fire verses and big anthemic choruses that we've seen in the past on tracks like "Wait And Bleed" and "My Plague". Similar elements can also be found on "Critical Darling", suggesting early fans may initially gravitate towards these tracks the most.
Elsewhere, the sputtering, melodically tinged "Spiders" is haunted by a shrill piano piece that brings John Carpenter's theme song for the film 'Halloween' to mind. Shades of 90s industrial rock also help steer that jittery track, though the influence hews more towards hard rock accessibility than agonized hopelessness. There's also some interesting vocal patterns at play on the song as well that put it among the band's most uniquely infectious offerings.
Mining a similar vein, "Birth Of The Cruel" sports elements of grunge's sleazy swagger amidst its groove-laden lunges. And though they've fallen out of fashion in modern metal, Sid Wilson's turntables make an pronounced appearance on that track and return again in full force alongside some digital manipulation during the outro of the dirgy "Not Long For This World".
Of course, it wouldn't be a modern Slipknot album without some lumbering ballads and the seething cut "A Liar's Funeral" is perhaps most indicative of that. Outside of a few segues though, the group's deepest dive into the unknown emerges in "My Pain"—a stripped down electronic venture that at times sounds like a default MIDI loop awash with swirling effects and ominously detached vocals.
While neither song feels particularly vital, they do at least change up the momentum of the record. The adopted English folk phrasing found on "Solway Firth" also sticks out as a bit off, but its inclusion is brief enough to barely warrant a mention.
As with most Slipknot records, "We Are Not Your Kind" is largely frontloaded when it comes to the aggressive fare. After enduring such a beating, some of the more distended tracks found on the latter half of the record will likely test the patience of some. But if there's one thing that really defines "We Are Not Your Kind" in the Slipknot canon, it's how prepared and solidified the majority of the album sounds.
The band had a few years to work on the record unhindered and it shows. Their diverse vision cuts through the density of the finely-tempered cacophony they've created. From the crushing percussive collapse being punctuated by meticulously placed steel bashing to abstract riffing and intricately programmed ambiance, Slipknot seem to have once again redefined what they are capable of.
Despite the drama and circumstances that surrounded it, "We Are Not Your Kind" stands as perhaps the band's fully realized and progressive album to date. If ".5: The Gray Chapter" was them discovering how to function again, "We Are Not Your Kind" finds them (mostly) hitting the ground running.
- Advertisement -