A Perfect Circle
Eat The Elephant
2018 A Perfect Circle/BMG
An acquired taste.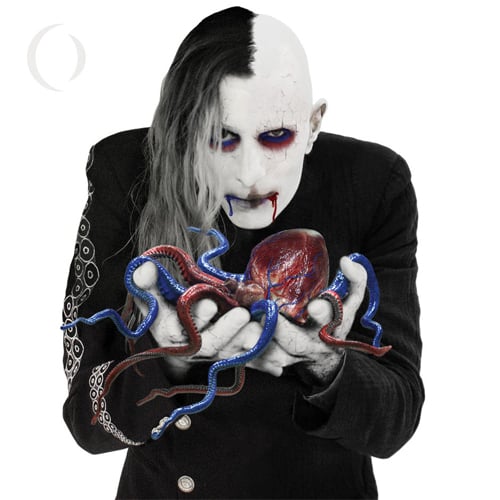 ---
If you don't include their 2004 covers album "Emotive", it's been roughly fifteen years since we last had a proper album from A Perfect Circle. That is to say, much of what has shaped the world of today was mostly just an idea when we last heard this large of a collection of original songs from the band. In 2003 there was no Facebook, no iPhone, no Ashes Divide and there certainly wasn't a 54-year-old Maynard James Keenan requiring a hip replacement.
The point of this ramble is to say that while the band have been active in a live capacity since 2010, much has changed in the years since they took their 'Thirteenth Step.' It's important to convey that because the A Perfect Circle that have returned in 2018 don't entirely resemble the same band we last heard all those years ago.
While their affinity for operatic arrangements and grandiose song structures remains intact, they've since settled into a more relaxed emotional state of mind on this outing. Those hoping for the large rock riffs of the past will be left wanting as the outro to early single "The Doomed" is probably the heaviest 10 or so seconds on the album.
Instead, much of the this opus isn't far off from what you'd expect from a more dramatic incarnation of a band like Depeche Mode. As seen in the glitchy, downbeat trip hop reminiscent coasting found in the title track, electronic elements play a big part. That stylistic aesthetic later returns full force in the album's closer, "Get The Lead Out", which also interjects melodic refrains in a way that will be quite familiar to Puscifer fans.
There's a more prominent deeper dive into the past found on this record as well. "Feathers" sports the kind of shrill guitar harmonics that brought new wave bands success, while "Hourglass" employs robotic vocal effects and a bizarrely detached performance from frontman Maynard James Keenan that falls somewhere in-between Talking Heads and Devo.
While "TalkTalk" sports the most similarities to Keenan's work in Tool, even it isn't shy from a bit of hero worship with a David Bowie-esque vocal delivery emerging midway through. That isn't saying that "Eat The Elephant" is the byproduct of over the hill musicians waxing nostalgic though. This record remains a very nuanced and progressive step forward, even if it feels like they blew the dust off a few records in their collections while putting it together.
That's only part of why it may also wind up being a divisive turn for fans of the band's past works though. You can almost picture some diehard fans recoiling in horror at the shimmering verses that open "So Long, And Thanks For All The Fish"—which initially sounds like a push into the contemporary rock realm bands like Coldplay inhabit.
"Eat The Elephant" covers a lot of ground, but the gritty, distorted melodicism that shaped their early career seems left in the rearview. Mastermind Billy Howerdel's passionate vision is realized on each song and the pristine layering of keys and electronic elements that frequently augment it sculpt out a rich listening experience.
Keenan's vocal performances also remain immaculate throughout, though the lyrical content can be seen as a bit pretentious at times. Along with wry musings and absurdist humor, he condemns the pervasive nature of digital technology and more. While deciphering some of his more clouded passages adds to the fun, there are a few moments that do come off as a touch pompous.
As a singular body of work "Eat The Elephant" is an intricate package that offers many rewards. But when stacked up against the group's back catalogue, there's a longing for the big hooks and riff-driven performances that it fails to scratch. Pacing can also be an issue as the album weighs heavy with little in the way of levity or visceral catharsis.
Still, you can't help but feel that this is an honest depiction of where A Perfect Circle are at now. Sparkling incandescent depth and hefty melodicism have taken the place of the more traditional moody 'rock' band that they were early on. It's resoundingly clear that they have matured since their last release and they seem to be banking on the chance that you have as well.
- Advertisement -