Killer Be Killed
Reluctant Hero
2020 Nuclear Blast Records
A heroic return.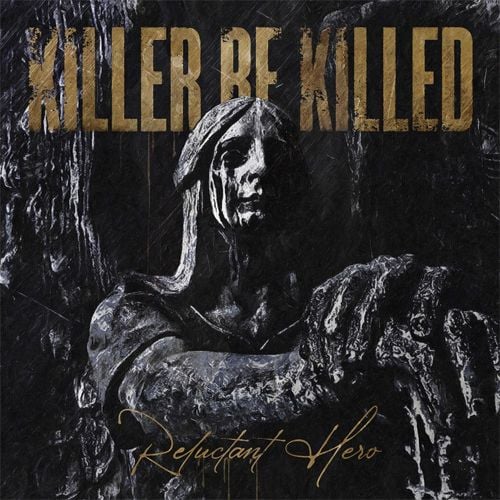 ---
Six years on from their self-titled debut, the supergroup known as Killer Be Killed are back with their sophomore bow. A collective comprised of Soulfly/ex-Sepultura frontman/guitarist Max Cavalera, vocalist/guitarist Greg Puciato (The Black Queen, ex-The Dillinger Escape Plan), Mastodon, etc. bassist/vocalist Troy Sanders and Converge, Mutoid Man, etc. drummer Ben Koller, the group's once chunky sonic stew is served up here like an actual recipe.
With the introductory period long out of the way and a creative framework having since been established, the outfit now speak a shared sonic language. As such, "Reluctant Hero", finds this somewhat diverse cast of characters interweaving their parts together as opposed to the patchwork nature of their first release.
What this means is the rough edges and immediately identifiable songwriting contributions found on "Killer Be Killed" are far less prevalent, though you can still see the stitching if you look hard enough.
Heavier fans will likely find much to chew on in the repugnant thrash elements of "Inner Calm From Outer Storms" and the empowering traditional hardcore (sing-along 'whoas' included) found on "Filthy Vagabond". The one minute and 8 second rager "Animus" also continues down a similar path of incendiary hardcore influence, but its progressive choruses take it in a different direction altogether.
Unsurprisingly, the addition of Koller on drums (Dave Elitch played on the band's debut) has substantially shifted the weight of the band. His booming presence and primal intensity provide some added oomph to the rhythm section. If there's one defining factor to be found on "Reluctant Hero" though, it's the vocals. Tracks like "From A Crowded Wound" almost sound like a rotating showcase of Puciato, Sanders & Cavalera's talents.
While much of the album snarls and bashes, vocal melody is never in short supply. "Dead Limbs" could almost pass as a post-rock track. "The Great Purge" possesses celestial prog tinges and the parade of subdued clean singing found on the title track encroaches deeply into ballad territory.
This collective have no problem embracing their burgeoning solidarity and regularly deploying their strongest assets. It should be said though, that the persistent involvement of each member can also make it hard for certain songs to cut through and find a foothold.
It's not so much a case of there being too many cooks in the kitchen, but more so that they're often all trying to cook at the same time. As cool as it is to hear this union of disparate musicians, the relentless triple-pronged vocal onslaught can admittedly become overwhelming at times.
While Killer Be Killed may wind up being too much at once for some listeners, the outfit have managed to deliver a weighty metal album worthy of their respective lineages. With "Reluctant Hero" they continue to provide a compelling argument for the existence of supergroups, largely succeeding where so many others have failed.
Buy it now on Amazon | Apple Music
- Advertisement -