Under normal circumstances, Friday's aren't limited to album release dates in the music industry; they're also the general industry standard for public onsale dates for tours. In a bid to keep you up to date amid the never-ending news crush, you can see an assortment of some of the bigger tours and shows that went on sale to the general public this week.
With live music events as we knew them seemingly being out of the question for the rest of the year at least, there's also been the sad realization that shows could be drastically different for some time to come.
Tickets for this weeks newly announced treks can be found via artist websites and the usual outlets. Should you be unsuccessful that way, you can also try your hand at the secondary market.
Tours announced/rescheduled for the week ending May 17th, 2020 include:
DragonForce [rescheduled]:
03/12 Brooklyn, NY – Warsaw
03/13 Worcester, MA – The Palladium
03/19 Detroit, MI – St. Andrews Hall
03/20 Pittsburgh, PA – Roxian Theatre
03/21 Cleveland, OH – Agora Theater
03/23 Chicago, IL – House Of Blues
03/24 St. Louis, MO – Red Flag
03/26 Minneapolis, MN – First Avenue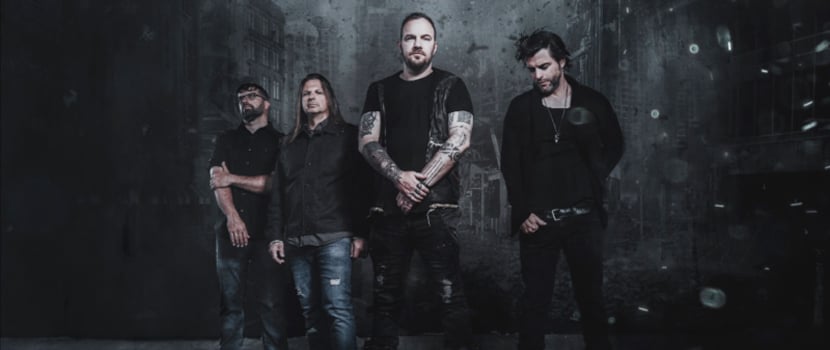 Saint Asonia [rescheduled]:
12/03 Peterborough, ON – The Venue
12/04 Toronto, ON – The Phoenix
12/05 Ottawa, ON – Bronson Centre Music Theatre
12/06 Montreal, QC – Les Foufounes Électriques
12/07 Quebec City, QC – Le D'Auteuil
Judas Priest [rescheduled]:
05/28 Helsinki, FIN – Helsinki Ice Hall
05/20 Tallinn, EST – Tallinn Song Festival Grounds
06/02 Gdansk, POL – Mystic Festival
06/04 Kyiv, UKR – Palace Of Sports
06/07 Moscow, RUS – Megasport
06/09 Sankt-Peterburg, RUS – Yubileynyy
06/12 Rattvik, SWE – Dalhalla
06/13 Linkoping, SWE – Saab Arena
06/16 Stavangaer, NOR – DNB
06/18 Copenhagen, DEN – Copenhell
06/23 Esch-sur-Alzette, LUX – Rockhal
06/24 Stuttgart, GER – Schleyerhalle
06/26 Villafranca di Verona, ITA – Rock The Castle
06/27 Oberhausen, GER – Konig-Pilsener-Arena
06/28 Munich, GER – Zenith
07/06 Zurich, SWI – Hallenstadion
07/07 Frankfurth Am Main, GER – Jahrhunderthalle
07/09 Halle, GER – Peissnitzinsel
07/10 Vizovice, CZE – Masters Of Rock Festival
07/12 Bratislava, SLO – National Tennis Center
07/16 Palaio Faliora, GRE – Faliro Coastal Zone Olympic Complex
07/18 Mogilovo, BUL – Midalidare Rock
07/20 Bucharest, ROM – The Roman Arenas
07/27 Tilburg, NET – Poppodium 013
08/11 Burton Upon Trent, UK – Bloodstock Open Air
The Union Underground ("…An Education In Rebellion" 20th anniversary show) [rescheduled]:
12/19 San Antonio, TX – Aztec Theatre
'Chainfest': Jimmy Eat World, Taking Back Sunday, Glassjaw, etc. [rescheduled]:
05/29/2021 Irvine, CA – FivePoint Amphitheatre
'Decibel Magazine Metal & Beer Fest: Philadelphia': Converge, Napalm Death, Pig Destroyer, etc. [rescheduled]:
04/09-10 Philadelphia, PA – The Fillmore
Cancelled Tours and Shows:
Postponed Tours And Shows: