Under normal circumstances, Friday's don't just mean album release dates, they've also become the general industry standard for public onsale dates for tours. In a bid to keep you up to date amid the never-ending news crush, you can see an assortment of some of the bigger tours and shows that went on sale to the general public this week.
Of course, if an artist you hoped to catch had to postpone or cancel their tour during the ongoing Coronavirus pandemic crisis, you really should consider buying some merch or music directly from their official stores in the near future to keep them going.
Tickets for the newly announced treks can be found via artist websites and the usual outlets. Should you be unsuccessful that way, you can also try your hand at the secondary market.
Tours announced/rescheduled for the week ending March 29th, 2020 include: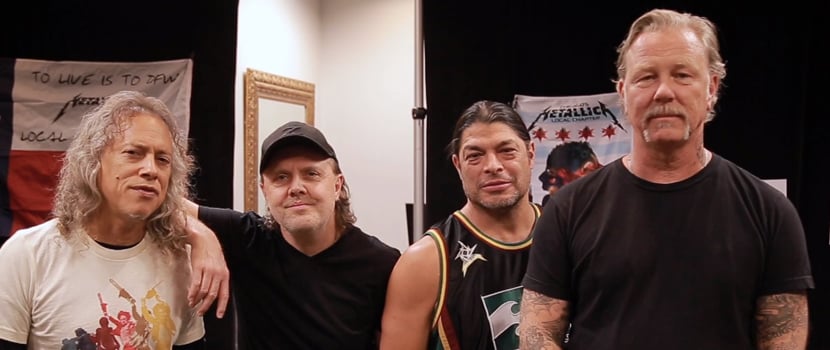 Metallica & Greta Van Fleet [Rescheduled]:
12/04 Buenos Aires, ARG – Hipodromo de San Isidro
12/07 Santiago, CHL – Estadio Nacional
12/14 Porto Alegre, BRA – Estacionamento da Fiergs
12/16 Curitiba, BRA – Estadio Couto Pereira
12/18 Sao Paulo, BRA – Estadio do Morumbi
12/20 Belo Horizonte, BRA – Estadio Mineirao
Dance Gavin Dance, Animals As Leaders, Issues, Veil Of Maya & Wolf & Bear [Rescheduled]:
08/04 Seattle, WA – Showbox SODO
08/05 Portland, OR – McMenamins Crystal Ballroom
08/07 Los Angeles, CA – Hollywood Palladium
08/08 Las Vegas, NV – Brooklyn Bowl
08/09 Tempe, AZ – The Marquee
08/11 Denver, CO – Mission Ballroom
08/13 Oklahoma City, OK – The Criterion
08/14 Dallas, TX – Bomb Factory
08/15 San Antonio, TX – Vibes Event Center
08/16 Houston, TX – Warehouse Live
08/18 Nashville, TN – Marathon Music Works
08/19 Atlanta, GA – Masquerade
08/20 Atlanta, GA – Masquerade
08/21 Lake Buena Vista, FL – House Of Blues
08/22 St. Petersburg, FL – Jannus Live
08/24 Norfolk, VA – The NorVa
08/26 Philadelphia, PA – Franklin Music Hall
08/27 Philadelphia, PA – Franklin Music Hall
08/28 Silver Spring, MD – The Fillmore
08/29 New York, NY – Hammerstein Ballroom
08/30 Boston, MA – House of Blues
09/01 Toronto, ON – Rebel
09/03 Pittsburgh, PA – Stage AE
09/04 Detroit, MI – Masonic Temple Theatre
09/05 Chicago, IL – Aragon Ballroom
09/07 Indianapolis, IN – Egyptian Room
09/08 St. Louis, MO – The Pageant
09/09 Minneapolis, MN – The Fillmore
09/12 Sacramento, CA – Papa Murphy's Park At Cal Expo ('Swanfest')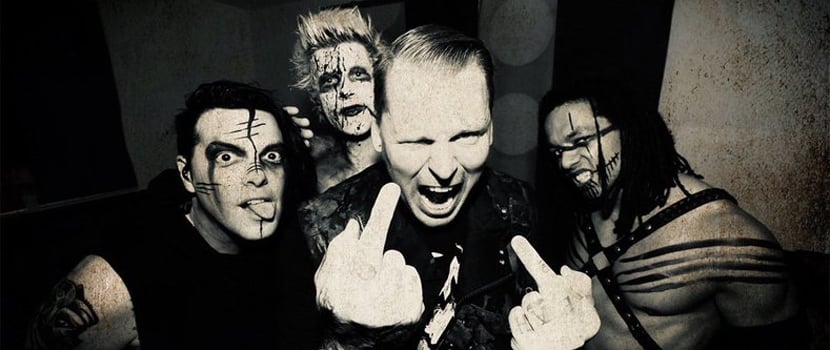 Combichrist, King 810, A Killer's Confession and Heartsick [Rescheduled]:
10/08 Atlanta, GA – The Masquerade (Hell)
10/09 Orlando, FL – Soundbar
10/10 Tampa, FL – Pegasus Lounge
10/11 West Palm Beach, FL – Respectable Street
10/13 Houston, TX – Scout Bar
10/15 Austin, TX – Come and Take It Live
10/17 Fort Worth, TX – Rail Club Live
10/18 Oklahoma City, OK – ?89th Street?
10/20 Lincoln, NE – The Royal Grove
10/21 Iowa City, IA – Wildwood
10/22 Chicago, IL – Cubby Bear
10/23 Hobart, IN – The Art Theater
10/24 Mansfield, OH – The Electric Co.
10/25 Reading, PA – Reverb
10/27 Louisville, KY – Diamond Pub
10/28 St. Louis, MO – Red Flag
10/29 Madison, WI – The Annex
10/30 Cincinnati, OH – Riverfront Live
10/31 Spartanburg, SC – Ground Zero
Fozzy, Through Fire & Royal Bliss [Rescheduled]:
07/10 Columbus, OH – Newport Music Hall (feat. Zero Theorem)
07/11 Grand Rapids, MI – Elevation @ Intersection (feat. Zero Theorem)
07/12 Chicago, IL – Bottom Lounge (feat. Zero Theorem)
07/13 Indianapolis, IL – Hi-Fi (feat. Zero Theorem)
07/16 Cadott, WI – Cadott Rockfest (Fozzy only)
07/30 Harrison, OH – Blue Note (feat. Zero Theorem)
07/31 Flint, MI – Machine Shop (feat. Zero Theorem)
08/01 Sheboygan, WI – Brat Days (Fozzy only)
08/02 Angola, IN – Eclectic Room (feat. Zero Theorem)
08/03 Belvidere, IL – Apollo Theater (feat. Zero Theorem)
08/06 Ft. Madison, IA – Riverfest (Fozzy only)
08/07 Sioux Falls, SD – District (feat. Zero Theorem)
08/08 Minot, ND – Original (feat. Zero Theorem)
08/09 Sturgis, SD – Iron Horse (Fozzy only)
08/20 Lancaster, PA – The Chameleon (feat. Black Satellite)
08/21 Pittsburgh, PA – Jergel's (feat. Black Satellite)
08/22 Cleveland, OH – The Winchester (feat. Black Satellite)
08/23 Buffalo, NY – Iron Works (feat. Black Satellite)
08/24 Baltimore, MD – Soundstage (feat. Black Satellite)
08/27 Johnson City, TN – Capone's (feat. Black Satellite)
08/28 Chattanooga, TN – Songbirds (feat. Black Satellite)
08/29 Charlotte, NC – Underground (feat. Black Satellite)
09/03 Savannah, GA – Victory North (Fozzy only)
09/04 Tampa, FL – 98Rockfest (Fozzy only)
09/05 Orlando, FL – Earthday Birthday (Fozzy only)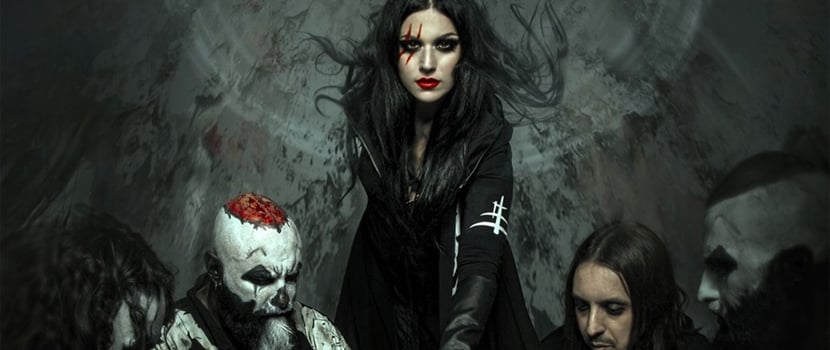 Apocalyptica & Lacuna Coil [Rescheduled]:
01/27 Orlando, FL – The Plaza Live
01/28 Atlanta, GA – The Masquerade – Heaven
01/30 Austin, TX – Emo's
01/31 Houston, TX – House Of Blues
02/02 Albuquerque, NM – Sunshine Teather
02/03 Phoenix, AZ – The Van Buren
02/04 Los Angeles, CA – The Mayan
02/05 San Francisco, CA – The Regency Ballroom
02/06 Portland, OR – Crystal Ballroom
02/08 Seattle, WA – The Showbox Sodo
02/09 Vancouver, BC – Commodore Ballroom
02/10 Vancouver, BC – Commodore Ballroom
02/12 Edmonton, AB – Midway
02/13 Calgary, AB – The Palace
02/15 Minneapolis, MN – First Avenue
02/17 Chicago, IL – House Of Blues
02/18 Toronto, ON – Queen Elizabeth Theatre
02/19 Montreal, QC – Mtelus
02/20 Boston, MA – Big Night Live
02/21 New York, NY – Webster Hall
02/23 Hartford, CT – Webster Theatre
Gatecreeper:
06/20 Copenhagen, DEN – Copenhell
06/21 Karlsruhe, GER – Substage (feat. Obituary)
06/22 Frankfurt, GER – Zoom (feat. Obituary)
06/23 Dortmund, GER – Junkyard (feat. Obituary)
06/25 Nurnberg, GER – Z-Bau (feat. Obituary)
06/26 Bourlon, FRA – Rock in Bourlon Festival
06/27 Ferropolis, GER – Full Force Festival
06/29 Rouen, FRA – Le 3 Pieces
07/02 Rennes, FRA – Superbowl Of Hardcore
07/02 Toulouse, FRA – Connexion
07/03 Clermont-Ferrand, FRA – Raymond Bar
07/04 Ieper, BEL – Ieperfest
07/05 Tilburg, NET – Little Devil
07/07 Bristol, UK – Exchange
07/08 Manchester, UK – The Star and Garter
07/09 Glasgow, UK – Audio
07/10 Birmingham, UK – Dead Wax
07/11 London, UK – Boston Music Room
07/12 Paris, FRA – Glazart
07/16 Anykšciai, LIT – Devilstone Festival
07/17 Trutnov, CZE – Obscene Extreme Festival
07/18 Dour, BEL – Dour Festival
08/07 Jaromer, CZE – Brutal Assault
08/08 Sinzendorf, GER – Void Festival
08/09 Bern, SWI – Rossli Bar
08/11 Bratislva, SLO – Kulturak Klub
08/12 Kosice, SLO – Collosseum
08/13 Dinkelsbuhl, GER – Summer Breeze
08/14 Francavilla al Mare, ITA – Frantic Festival
08/15 Saint-Nolff, FRA – Motocultor Fest
08/18 Hengelo, NET – Innocent
08/19 Rotterdam, NET – V11
08/20 Arnhem, NET – Willemeen
08/21 Andernach, GER – Deathfeast Festival
08/22 Helsinki, FIN – Helsinki Death Fest
08/23 St. Petersburg, RUS – Zoccolo 2.0
08/24 Moscow, RUS – Gorod
Entombed A.D. [Rescheduled]:
11/27 Bochum, GER – Matrix
11/28 Eindhoven, NET – Grindhoven
11/29 Munich, GER – Backstage Halle
11/30 Berlin, GER – Lido
Oranssi Pazuzu:
06/11 Krakow, POL – Mysic Festival
06/28-29 Helsinki, FIN – Tuska Open Air
07/16-19 Crispendorg, GER – Chaos Descents Festival
08/19-22 Matra-Sasto, HUN – Fekete Zaj Festival
08/19-22 Alba Lulia, ROM – Dark Bombastic Evening
With Sturgle Dagsland:
09/27 Leipzig, GER – UT Connewitz
09/28 Prague, CZE – Futurum
09/29 Hamburg, GER – Logo
09/30 Stockholm, SWE – Slaktkyrkan
10/01 Copenhagen, DEN – Vega
10/02 Sneek, NET – Het Bolkwerk
10/03 Brussels, BEL – Magasin 4
10/04 Utrecht, NET – De Helling
10/05 London, UK – The Underworld
10/06 Rennes, FRA – Antipode MJC
10/07 Paris, FRA – Le Petit Bain
10/08 Toulouse, FRA – Metronum
10/13 Lyon, FRA – CCO
10/14 Martigny, SWI – Les Caves du Mandir
10/15 Winterthur, SWI – Gaswerk
10/16 Vienna, AUT – Arena
10/17 Milano, ITA – Legend Club
10/18 Karlsruhe, GER – Jubez
Cancelled Tours and Shows:
Postponed Tours And Shows: