Some apparent tension between current and former members of groove metal band Lamb Of God spilled over online via social media tonight (March 09th). The band's former drummer Chris Adler, who exited the band several years ago following a hiatus, appears to have fired the first shot. On a seemingly unrelated post made by the group's lead guitarist Mark Morton, he chimed in: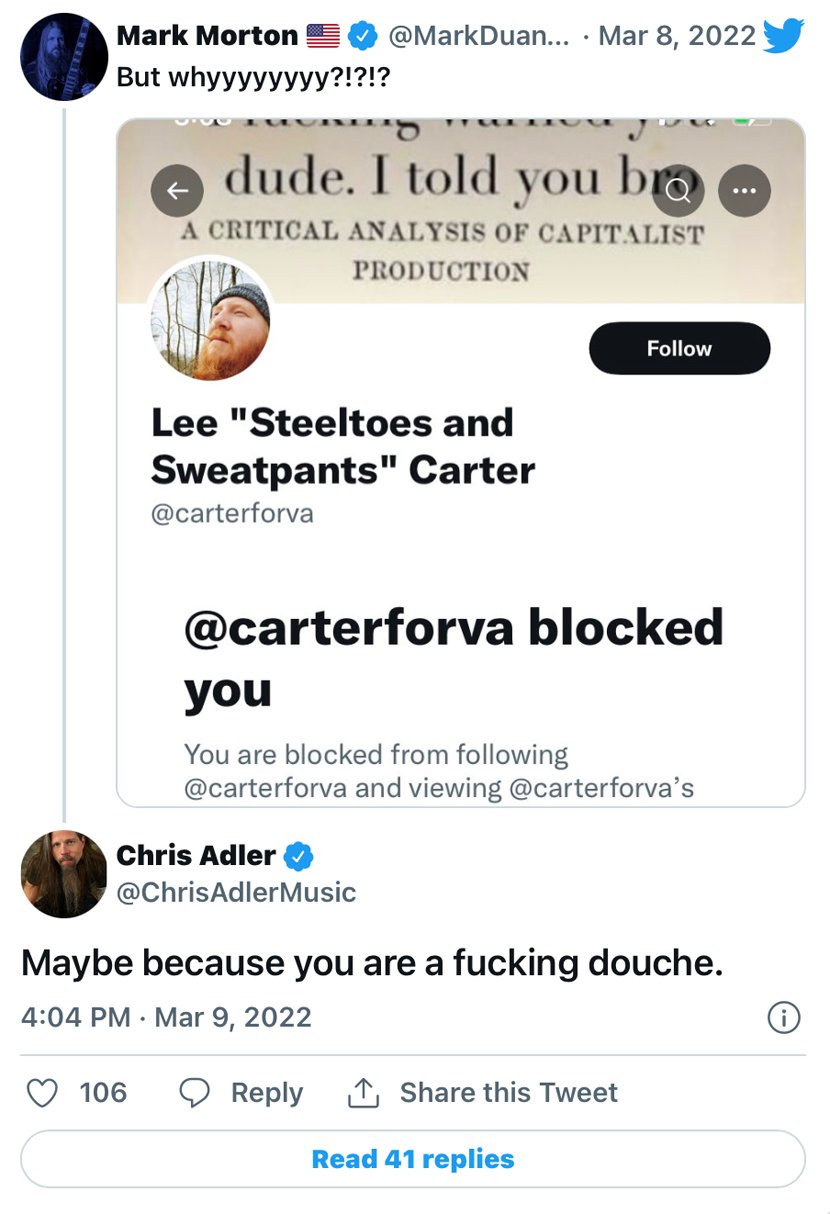 Morton went on clap back:
I usually wait until after dark to drunk message my exes https://t.co/o5zyAOyOUI

— Mark Morton ???? (@MarkDuaneMorton) March 9, 2022
Whether or not this was some ribbing, a publicity stunt or genuine beef, remains unclear. Chris was officially replaced in Lamb Of God in 2019 by Art Cruz of Winds Of Plague fame. In the months that followed the announcement of his departure, he made clear that his decision to leave was not his own.