Bloodbath's fifth full-length album "The Arrow Of Satan Is Drawn" is on course for an October 26th release on Peaceville. Recording sessions for it took place at Ghost Ward, City Of Glass and Tri-Lamb Studios in the early part of this year with the band and Karl Daniel Liden overseeing the production duties. The band's guitarist Anders "Blakkheim" Nyström said of the album:
"What are we presenting with this album? Humanity's unfaltering march prone towards downfall. The threat to this world isn't from far beyond the sun, the enemy is right here, within the walls. Only the god of emptiness will survive us all. The arrow of Satan is drawn!"

"There's no mitigating circumstances coming your way any time soon… The world is a mad place full of darkness, horror, disease and terror! Hell on Earth is real and not just limited to fiction. The dark ages transcend all frontiers, ever present but yet unseen."
Notable among the album's tracks is "Bloodicide", which features guest appearances from Jeff Walker of Carcass, Karl Willetts of Bolt Thrower/Memoriam fame and John Walker of Cancer.
Blakkheim said of that in particular:
"It wasn't deliberately planned to be just British guests, but as it randomly turned out that way, it became a really cool feat!. Nick [Holmes], Jeff, Karl and John are all legends respectively within the UK death metal scene and we're proud to bring them all together on our little old school soiree to tribute the days of old."
The album will be released in both standard and deluxe editions with pre-orders available now at this location.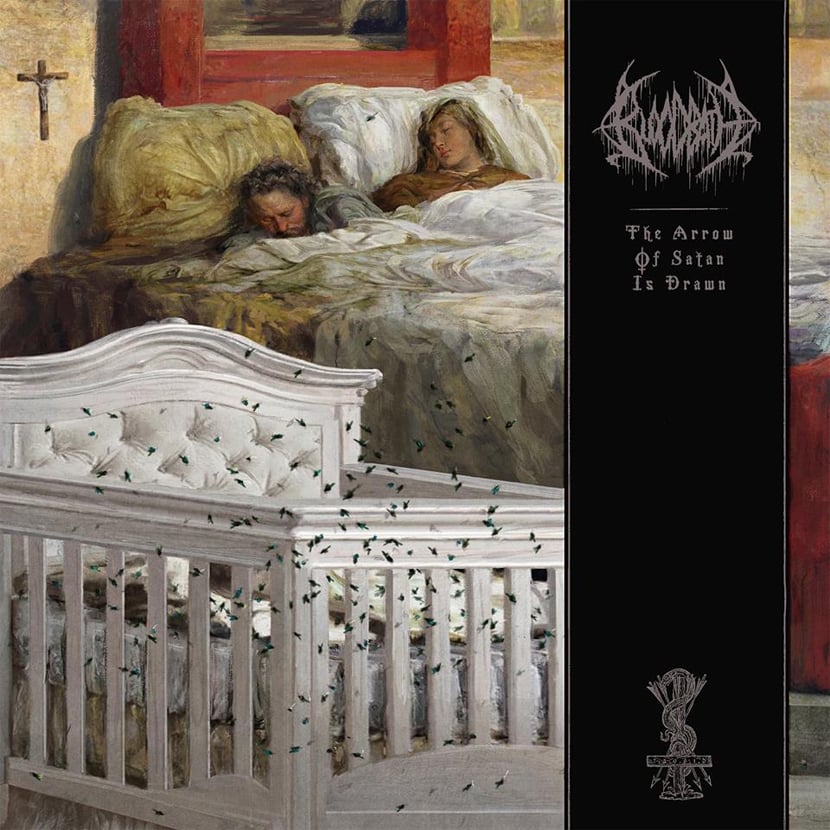 01 – "Fleischmann"
02 – "Bloodicide" (feat. Jeff Walker, Karl Willetts and John Walker)
03 – "Wayward Samaritan"
04 – "Levitator"
05 – "Deader"
06 – "March Of The Crucifers"
07 – "Morbid Antichrist"
08 – "Warhead Ritual"
09 – "Only The Dead Survive"
10 – "Chainsaw Lullaby"
Limited edition bonus tracks:
11 – "Ride The Waves Of Fire"
12 – "Wide Eyed Abandon"
As previously reported, the band will be touring Europe and the UK with Kreator, Dimmu Borgir and Hatebreed late this year on this tour.