Oceans Ate Alaska have released a new song titled "Escapist" off their forthcoming album, "Hikari". The album takes inspiration from Samurai mythology and goes so far as to blend in traditional Japanese instruments throughout the album. Drummer Chris Turner commented:
"We have a huge amount of respect for Japanese culture, especially their music. These unique and beautiful instruments have inspired us to create something brand new, and we are beyond proud of the end result!"
Pre-orders for the album can be found here. As previously reported, the album marks the group's first with vocalist Jake Noakes.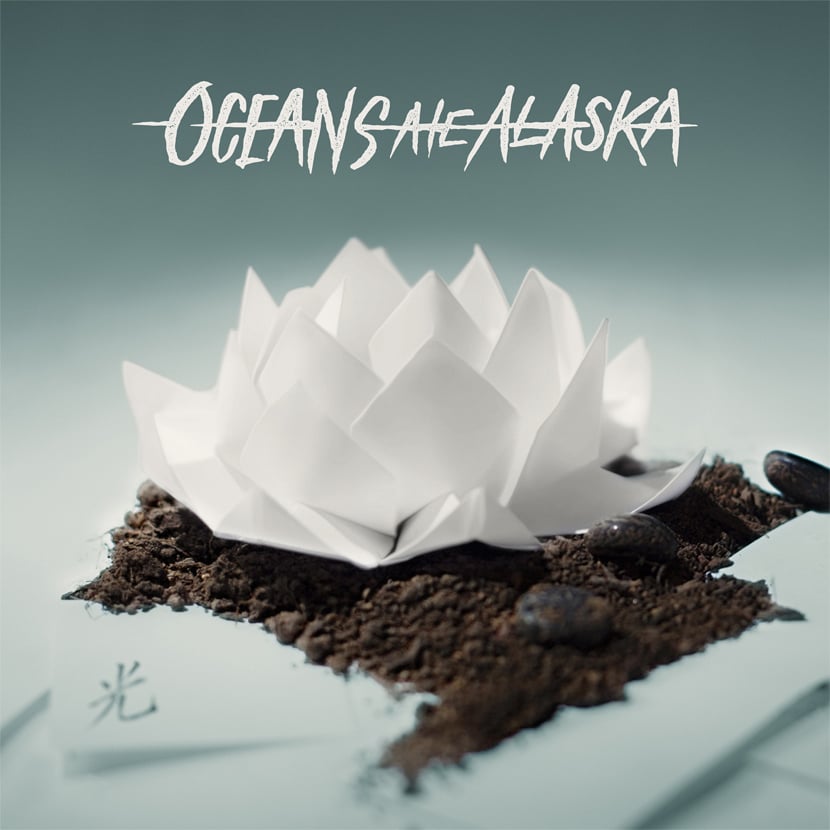 01 – "Benzaiten" (feat. Alex Teyen of Black Tongue)
02 – "Sarin"
03 – "Covert"
04 – "Hansha"
05 – "Deadweight"
06 – "Veridical"
07 – "Entrapment"
08 – "Hikari"
09 – "Birth-Marked"
10 – "Ukiyo" (feat. Josh Manuel of Issues)
11 – "Escapist"
The band's current touring schedule includes:
With Napoleon & Carcer City:
06/15 Plymouth, UK – Underground
06/16 Bridgend, UK – Hobos
06/17 Manchester, UK – Satan's Hollow
06/18 Old Town, UK – Opium
06/19 Newcastle, UK – Jumpin Jacks
06/20 Northampton, UK – Roadmender
06/21 Southampton, UK – The Joiners
Oceans Ate Alaska:
06/24 Ysselsteyn, NET – Jera On Air
06/30 Rotterdam, NET – Baroeg
07/01 Zug, SWI – Industrie45
07/02 Milano, ITA – Dissonance Festival
07/03 Lyon, FRA – Warmaudio
07/07 Winthorpe, UK – Newark Showground
08/05 Munich, GER – Backstage
08/12 Jaromer, CZE – Brutal Assault Festival
With August Burns Red:
08/16 Budapest, HUN – Dürer Kert
08/20 Stuttgart, GER – Universum
08/22 Dornbirn, AUT – Conrad Sohm
08/23 Aschaffenburg, GER – Colos Saal
08/24 Amsterdam, NET – Melweg
08/27 Antwerp, BEL – Trix Club
08/28 Paris, FRA – Petit Bain