Update – August 25th 11:08am:
The band have announced a few shows in support of the album:
10/07 Manhattan, NY – Arlene's Grocery (feat. Cavallo)
10/08 Queens, NY – Blackthorne 51 (feat. Car Bomb, The Last Stand)
10/09 Staten Island, NY – Mother Pugs Saloon (feat. Tombs, Meek Is Murder)
10/11 Bronx, NY – Alfie's Place (feat. Billy Club Sandwich, Circuit Of Suns)
10/12 Brooklyn, NY – Black Bear (feat. Dalek, Husbandry)
Original Story:
Candiria's new track "Mereya" is now available to stream below. It's the first track to be aired from the band's forthcoming new concept album, "While They Were Sleeping". Frontman Carley Coma came up with the concept for the effort, which centers on a failed musician who "rises up against a monarchy in New York City". Though as yet unannounced, the band are planning a full U.S. tour in support of that effort, which Metal Blade have slated for an October 07th release. Pre-orders are now up for grabs through Metalblade.com.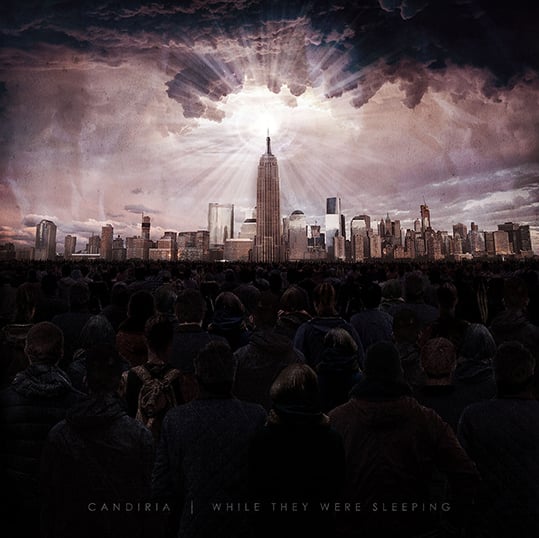 01 – "While They Were Sleeping"
02 – "Mereya"
03 – "Wandering Light"
04 – "The Cause"
05 – "Forgotten"
06 – "One Of You Will Betray Me"
07 – "Opaque"
08 – "The Whole World Will Burn"
09 – "Behind These Walls"
10 – "With Broken Bones"
11 – "Ten Thousand Tears"
12 – "Servitude"