Update – March 25th 09:28am:
Here's Delgado's mugshot: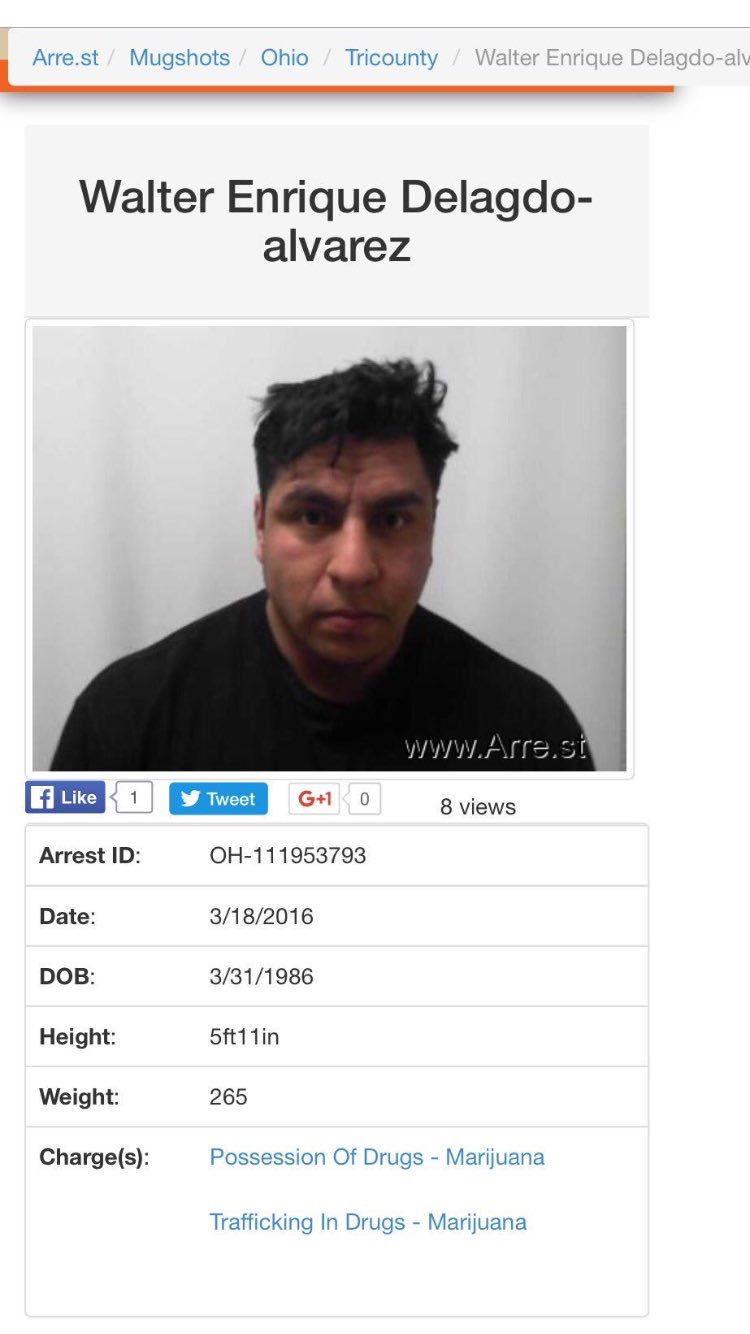 Original Story:
Former Rotting Out frontman Walter Delgado was arrested for trafficking drugs while in Ohio last week. According to fox8.com, Delgado (listed as being from Harbor City, CA) and Anthony Jochum (of Search Bloc) were initially pulled over on March 18th for following another vehicle too closely. After being alerted to the presence of drugs by a canine unite, their 2015 Ford Econoline van was searched, revealing 70lbs of marijuana and 1,000 hash oil jars.
Police value the drugs at $350,000 on the street and also recovered $7,569 from the vehicle as well. Both have been arrested and charged with possession and trafficking marijuana, as well as possession of criminal tools. Rotting Out played their final show this past December.
[via Lambgoat]