Update – January 11th 11:53am:
Given some apparent region-blocking of the online store selling the figures (and some Sunday morning stupor,) an earlier version of this post erroneously stated that there weren't figures for the band's current drummer Jay Weinberg and bassist Alessandro Venturella, as it turns out there are for both. So does this mean they have finally made the cut as members of the band?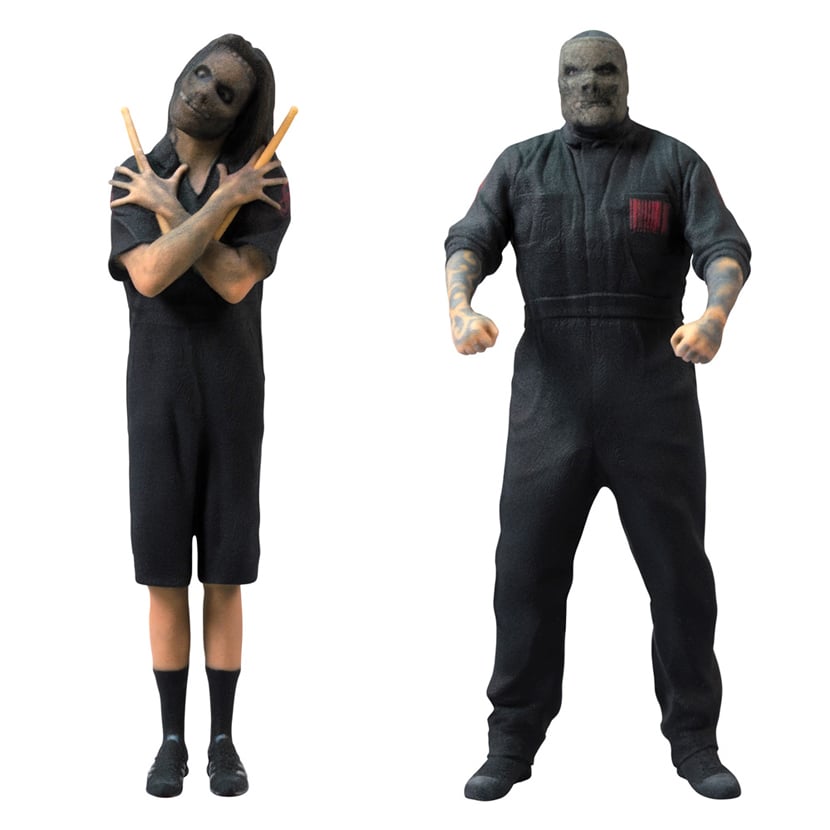 Original Story:
Slipknot figures are currently available in Germany via the band's German store. The 3D-printed figures were manfactured by Staramba. As you can see below, given the process with which the figures were created (actual 3D scanning,) there's no Paul Gray or—given current circumstances—Joey Jordison figures. As for Craig Jones, he appears to have missed the initial scanning process with his figure still forthcoming. Slipknot fan site Slipknotiowa.com shared the below photo of the set with additional pics available on their site.